Michigan florist Susan McLeary, creates unusual floral art in floral fashion and jewellery with living succulents. These living artwork are wearable and seasonally-inspired creations.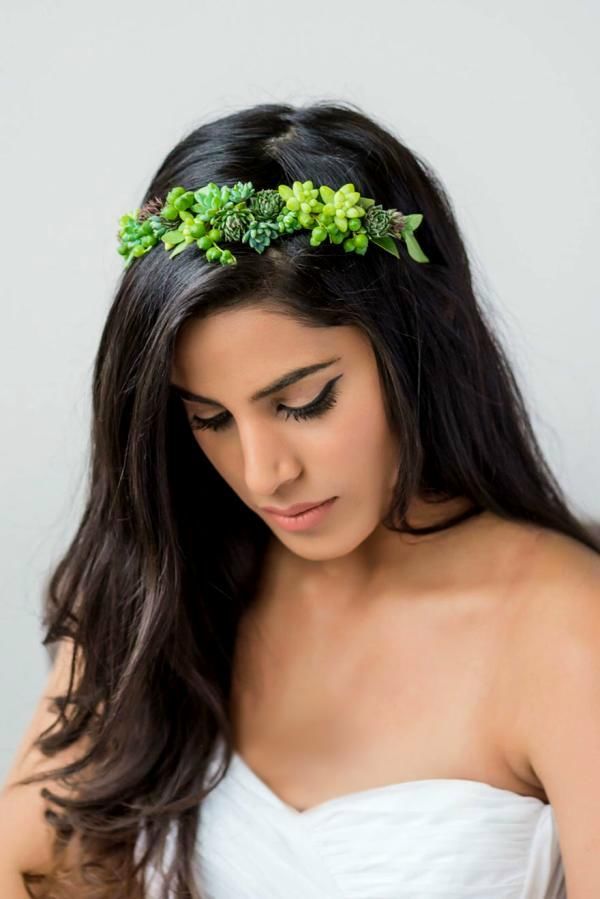 Each piece contains succulents handpicked from her greenhouse. Succulent is any plant with fleshy, thick tissues adapted to water storage. You can wear the jewellery for 2-4 weeks, after which the plants start to grow. At this time you can take it out from the jewellery and plant it and the jewellery base can be worn on its own.
Her designs and living jewellery has been praised for its originality, sustainability and style. She received one gold and three silver medals and placed second overall in 2014 fusion flower international designer of the year competition. These unique wares are sold in her online shop PassionflowerMade on Etsy, where prices range from $36 to $288 depending on the size and complexity of the piece.