Lying in bed would be an altogether perfect and supreme experience if only one had a colored pencil long enough to draw on the ceiling.
Gilbert K. Chesterton
Ceilings are the closest mankind has come to imitating the natural dome of the world – the skies. We look up wanting to see beauty above us, unattained and etheral, yet soothing and wondrous. These ceilings from all over the world make me want to visit these places, so I can gaze in captivated amazement and the artful ideas expressed there. These are truly inspired.
Hall of Mirrors,Versailles, France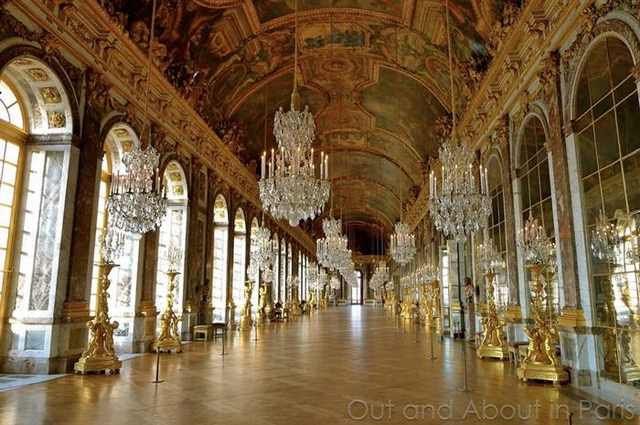 Abbey Library of Saint Gall, Switzerland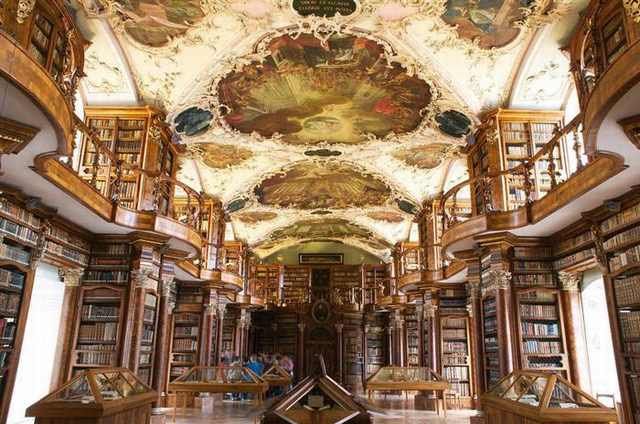 Salon Urbain in Montreal, Canada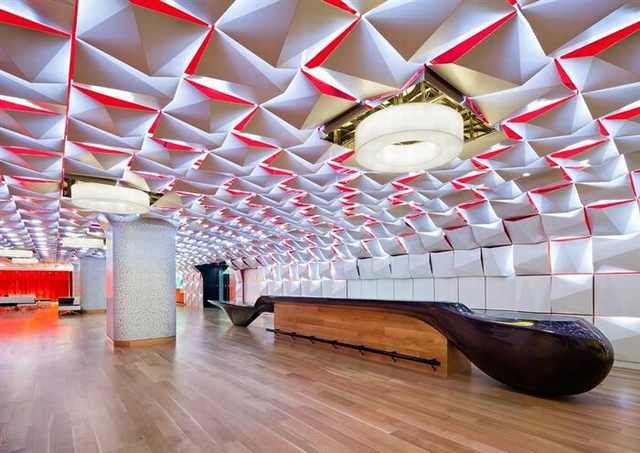 Shāh Chérāgh mosque in Shiraz, Iran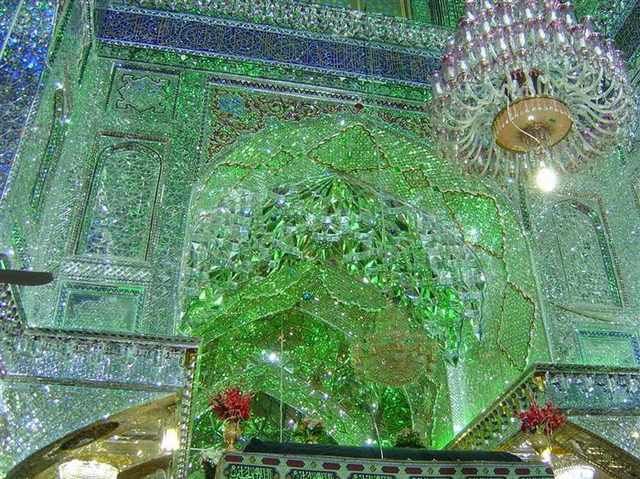 Tiffany & Company tile mosaic at the Marshall Field's Building in Chicago, Illinois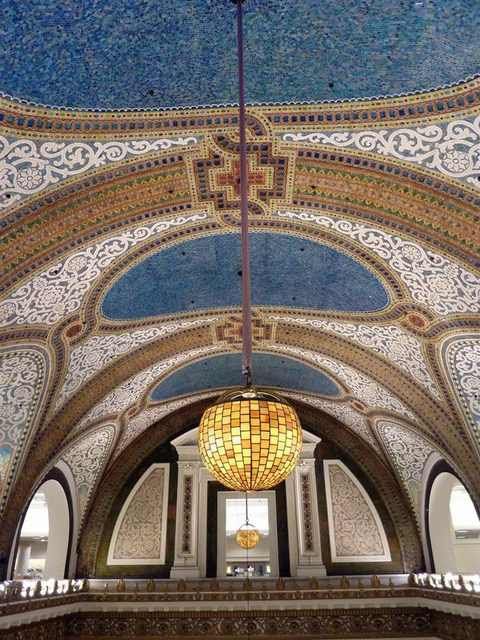 Galeries Lafayette in Paris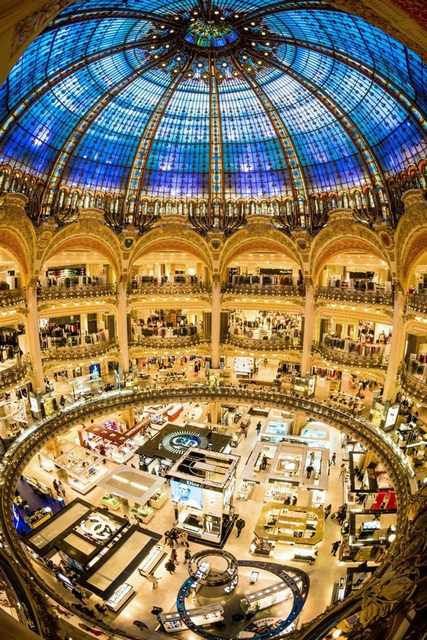 Los Angeles Public Library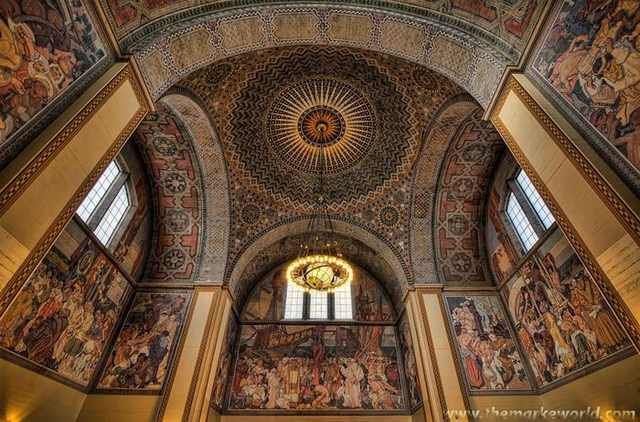 Home entrance room, Cape Town, South Africa