Officially, Wales is a part of the United Kingdom and the island of Great Britain. The reality is that this heaven on earth is its own little kingdom, full of breathtaking places. Wales is about 170 miles (270 km) north–south and 60 miles (97 km) east–west, it has over 1,680 miles (2,700 km) of coastline and is largely covered with mountains.
Although Wales closely shares its political and social history with the rest of Great Britain, the country has retained a distinct cultural identity and history. This makes a visit to Wales feel something you have never experienced before, and it's well worth your time to come by and have a look…
The Dan yr Ogof cave system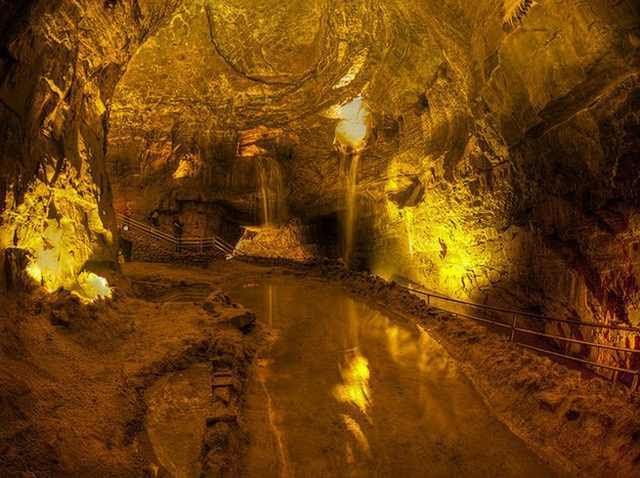 The meaning of the name is "under the cave" and it is an eleven miles (18 KM) long cave system. It is one of the largest "tourist friendly" caves in Europe and is full of stalactite and other beautiful rock features.
Caerphilly Castle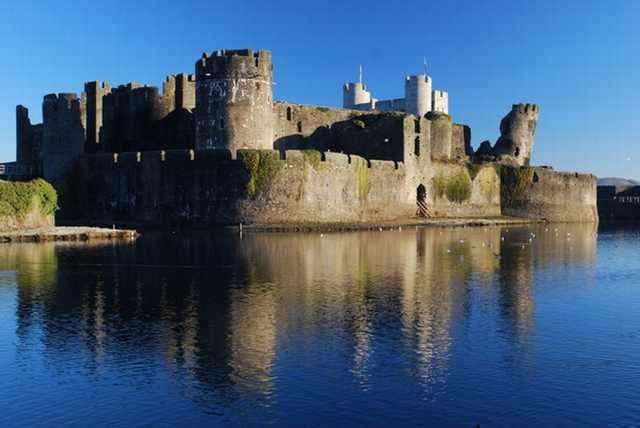 This medieval fortification in South Wales was constructed by Gilbert de Clare in the 13th century. It is surrounded by extensive artificial lakes, considered by historian Allen Brown to be "the most elaborate water defenses in all Britain". It occupies around 30 acres (120,000 m²) and is the second largest castle in Britain.
Pontarfynach
The meaning of the name is "the bridge on the monk". The bridge is unusual in that three separate bridges were each built, one atop the other. The most recently built is an iron bridge (1901), which was built over a stone bridge (1753), which was built when the original bridge was thought to be unstable. The builders of the 1753 bridge used the original bridge (built 1075–1200) to support scaffolding during construction.