The Edwardian era is known for beautiful and talented women. As beauty standards change by the decade, at that point pale skin was still in, but blonde hair was out. So as you could imagine, the Edwardian beauty was a brunette with a pale complexion. Not so much the standard these days, huh? But hey, who says you need to go by the standards to be beautiful.
Keep on scrolling to take a look at 15 of the most beautiful women of the 1900s Edwardian era and take a look for yourselves! The list was compiled by Vintage Everyday, who picked the most beautiful women out of their huge vintage collection.
1 Lily Elsie (1886-1962)
Lily Elsie was a popular English actress and singer during the Edwardian era, best known for her starring role in the hit London premiere of Franz Lehár's operetta The Merry Widow.
Beginning as a child star in the 1890s, Elsie built her reputation in several successful Edwardian musical comedies before her great success in The Merry Widow, opening in 1907. Afterwards, she starred in several more successful operettas and musicals. Admired for her beauty and charm on stage, Elsie became one of the most photographed women of Edwardian times.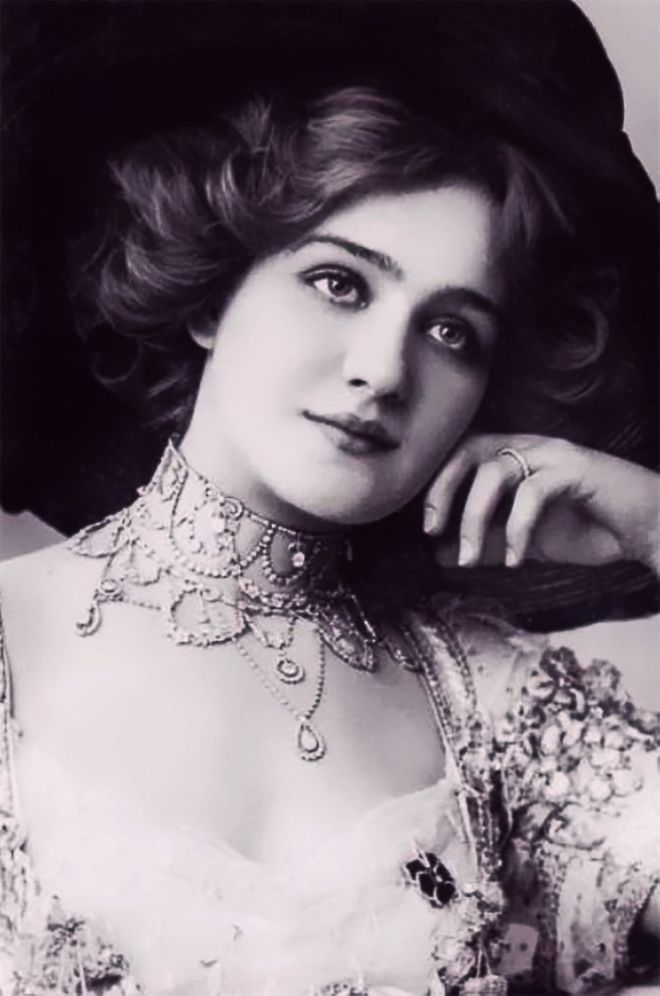 2 Gladys Cooper (1888-1971)
Dame Gladys Constance Cooper was an English actress whose career spanned seven decades on stage, in films and on television. Beginning on the stage as a teenager in Edwardian musical comedy and pantomime, she was starring in dramatic roles and silent films before the beginning of the First World War.
Later on, she became a manager of the Playhouse Theatre, where she played many roles, was winning praise in plays by W. Somerset Maugham and others, was starring steadily both in the West End and on Broadway, and was nominated for three Academy Awards.