"A horse in a suit" may sound like a beginning of a silly anecdote, but now it's a reality. Bookmakers William Hill commissioned the world's first three-piece tweed suit for the animal to commemorate a horse racing's Cheltenham Festival 2016, which takes place in England. What makes it even more fascinating is that the garment was created by a former Alexander McQueen apprentice Emma Sandham-King.
Designer team had spent 4 weeks making the suit for a race veteran Morestead

It required over 18m (59ft) of tweed – about 10 times more than an equivalent human garment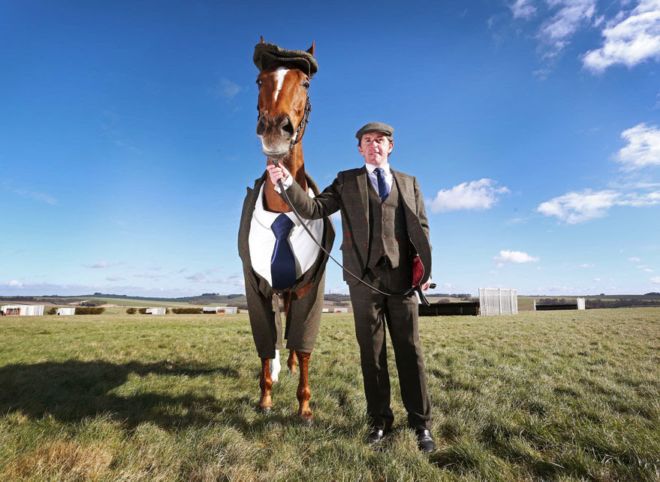 Morestead presented the three-piece accompanied by a champion jockey Sir Tony McCoy

Looks dashing, doesn't he?